Shopping Cart
Your Cart is Empty
Thank you for your business!
You should be receiving an order confirmation from Paypal shortly.
Exit Shopping Cart
Psalm139LOVE ~ Haiti Mission Trip ~ 2017

Gardens, Seed Tray Seminar and Drip Irrigation Kits
Update on Gras Li (His Grace) Garden.
In July 2016 Psalm139LOVE and Haitian Hope were given a plot of land in Monac which we use for a garden that grows a VARIETY of vegetables. Some of the veggies are sold to buy rice, beans and oil while some are saved but all of it goes to feed the children of GRAS Li ( His Grace) which is the name our malnourished feeding program. The garden is watered by a portable irrigation pump which rerouted the water from the river to the garden in effect giving them 4 crops per year instead of just 1 crop because without the pump the Haitians are dependent strictly on rainfall only. Next garden we are starting will be in the village of Cercady.
Psalm139LOVE was blessed to have a donation of a portable irrigation pump, hose and the money needed for the hose from the river and wheelbarrow donated by a special partner of the Ministry to start a new garden in the village of Cercady. Brunot is one of the land owners who will benefit from this pump. You will get to meet him in this video.
In exchange, our ministry will have a plot of their land to have as our nursery so we can continue building Chapin Living Waters Drip Irrigation gardens as well as receive a percentage of their crops as payment for the system so we can help out the families of GRAS Li feeding program as well as those who have taken in the orphans that Wilnot is looking after .
Psalm139LOVE ~ Haiti Mission Trip ~ 2017

Seed Trays & Drip Irrigation Kits
Psalm139LOVE Team Member Katelyn Ketelaar

Demonstrates how to use the seed trays.
Katelyn Ketelaar gave a seminar on how to use the 125 seeds trays that were donated by Mike and Gordon of Florida Cactus. The seed trays will be used by the people of Cercady, Cayhonde and Monac so they will be more efficient in growing their own vegetables.
Pastor Heriveau Gives Thanks for Seeds

While we were in Cayhonde Haiti we held a Chapin Living Waters drip irrigation seminar and handed out seeds that were supplied by Hope Seeds so each family that attended could grow their own vegetables.
Pastor Heriveau the leader of this village talks about how much he appreciates the seeds and wanted to give thanks.
Drip Irrigation Seminar By An Agronomist w/Love-a-Child
Psalm139LOVE and Haitian Hope in partnership with Chapin Living Waters hosted a seminar in Cayhonde, Haiti on our recent August 2017 mission trip. Wilner, who is the head agronomist for Love a Child run by Bobby and Sherry Burnette, gave an intensive training on drip irrigation gardens and each attendee received their own kit plus seeds from Hope Seeds.
A Haitian proverb goes like this..
Give a man a fish he will eat for a day.
Teach a man how to fish he will eat for life!
Psalm139LOVE is all about the hand up not hand out and sustainable agriculture is one of our main focus right after evangelism and winning souls into God's kingdom!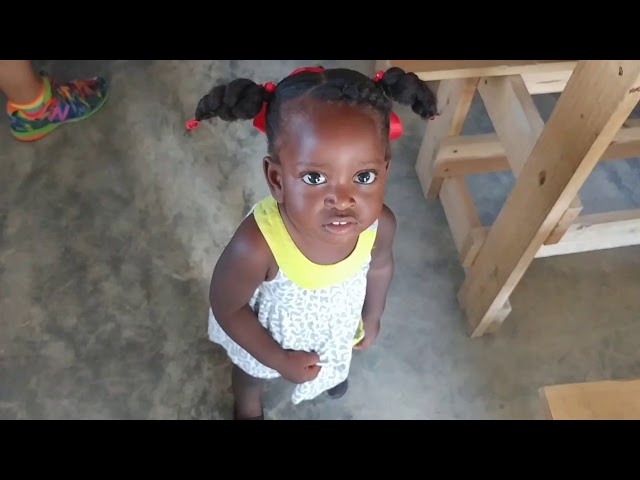 Drip Irrigation Seminar in Leodirage
Psalm139LOVE Team Member, Gail Bain, shows the Chapin Living Waters Drip Irrigation seminar being conducted outside the church in Leodirage and then takes us inside to the activities there.
Here's what we've been working on
0

/